Online Pitch Session 2018
Participating Agents
** Note: Although each agent has currently confirmed their participation for July 2018, this list is preliminary and may change.
Nalini
Akolekar, Spencerhill Associates
Nalini Akolekar joined Spencerhill Associates after a lengthy editorial career and several years in advertising sales. Agenting has provided the perfect opportunity to combine her editorial instincts with her sales, marketing, and business experience.
Nalini currently represents several bestselling authors, and has placed books with a wide range of publishers, from the Big Five to Amazon, Harlequin, indies and E-first. Nalini specializes in romance and women's fiction in the adult market, but she also loves thrillers.
Rachel Beck, Holloway Literary
Rachel Beck has been in the publishing industry since 2009. After completing an internship with two literary agencies, reading mostly young adult and thrillers, she then worked as an editor for Harlequin, acquiring category romance, contemporary romance, multicultural romance and women's fiction.
She has decided to transition her skills to the agenting world in order to be an advocate and champion for her authors because she loves finding new talent and helping authors' dreams of publication come true.
Rachel's career highlights include helping her authors achieve prestigious romance book nominations and two selective awards, including the National Readers Choice Award, and several top reviews in Romantic Times magazine for her books.
Danielle Burby, Nelson Literary Agency
Based in New York City, Danielle became an agent at Nelson Literary Agency (NLA) in January 2017. Previously, she was an agent at a NYC-based firm where she managed foreign rights in addition to building her client roster. She also interned at several top agencies and publishers before graduating from Hamilton College with a dual degree in creative writing and women's studies.
Danielle represents all genres of YA and MG along with select passion projects in upmarket women's fiction. She particularly enjoys beautiful prose, complex female characters, narratives that ask readers to think deeply, complicated family dynamics, family secrets, and seaside novels. Danielle also looks for a strong narrative voice and characters she wants to spend time with. For more information about her wishlist, check out NLA's Submission Guidelines page. You can find details about her recent sales on Publishers Marketplace.
Linda Camacho, Gallt & Zacker Literary Agency
Linda was always a fan of escaping into a good book, so the fact that she gets to make it her career is still surreal. She graduated from Cornell with a B.S. in Communication and has seen many sides of the industry. She's held various positions at Penguin Random House, Dorchester, Simon and Schuster, and Writers House literary agency until she ventured into agenting at Prospect.She's done everything from foreign rights to editorial to marketing to operations, so it was amazing to see how all the departments worked together to bring books to life. Somewhere in between all that (and little sleep), Linda received her MFA in creative writing from the Vermont College of Fine Arts.
Now at Gallt & Zacker Literary Agency, Linda continues to work with colleagues and clients who inspire her every day in both the children's and adult categories.
Sonali Chanchani, Folio Literary Management
I began my career in publishing with an internship at Kaya, an independent press dedicated to publishing authors from the Asian diaspora. I joined Folio in 2015, where I work closely alongside Claudia Cross and Frank Weimann on a range of fiction and nonfiction projects. I'm also actively building my own list.
For me, books have always been a way into the world — a chance to experience a new perspective, whether in a far off time and place or just around the corner from me. I've always loved stories that lift me up and take me somewhere new — or turn me around and reframe the world I know.
In fiction, I'm looking for character-driven upmarket and literary fiction with a strong, distinctive voice. In particular, I'm drawn to smart women's fiction; funny, heartfelt family stories; nuanced psychological mysteries; and rich, atmospheric historical projects with a touch of magical realism.
Across the board, I'm a fierce advocate of authors from marginalized communities and keen to represent a diversity of voices.
Jennifer Chen Tran, Bradford Literary Agency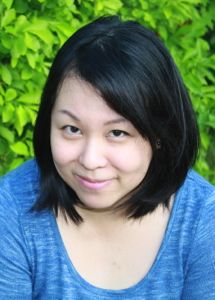 Jennifer Chen Tran is an agent at Bradford Literary, joining in September 2017. She represents both fiction and non-fiction. Originally from New York, Jennifer is a lifelong reader and experienced member of the publishing industry. Prior to joining Bradford Literary, she was an Associate Agent at Fuse Literary and served as Counsel at The New Press. She obtained her Juris Doctor from Northeastern School of Law in Boston, MA, and a Bachelors of Arts in English Literature from Washington University in St. Louis.
Jennifer understands the importance of negotiation in securing rights on behalf of her authors. She counsels her clients on how to expand their platforms, improve on craft, and works collaboratively with her clients throughout the editorial and publication process. Her ultimate goal is to work in concert with authors to shape books that will have a positive social impact on the world—books that also inform and entertain.
Select titles that Jennifer has represented: I WILL LOVE YOU FOREVER by Cori Salchert (Barbour/ Shiloh Run Press); BREAKING UP & BOUNCING BACK by Samantha Burns (Dover/ Ixia Press); THE ART OF ESCAPING by Erin Callahan (Amberjack); MATCH MADE IN MANHATTAN by Amanda Stauffer (Skyhorse); A CROWDFUNDER'S STRATEGY GUIDE by Jamey Stegmaier (Berrett-Koehler).
Jennifer is very interested in diverse writers and #ownvoices from underrepresented/ marginalized communities, strong and conflicted characters who are not afraid to take emotional risks, stories about multi-generational conflict, war and post-war fiction, and writing with a developed sense of place. In non-fiction, she loves books that broaden her world view or shed new light on 'big ideas.'
Amy Cloughley,
Kimberley Cameron & Associates
Amy Cloughley came to Kimberley Cameron & Associates in 2013 with a background in editing, writing, and marketing. She seeks authors with unique, clear voices who put forth smart, tightly-written prose. She is actively building her client list with both debut and veteran writers.
She enjoys literary and upmarket fiction of all types in addition to commercial—including well-researched historical and well-told women's fiction. She also loves a page-turning mystery or suspense with sharp wit and unexpected twists and turns. She has a soft spot for distinctive, strong, contemporary characters set in small towns. Amy always looks for an unexpected story arc, a suitable pace, and a compelling protagonist.
She is interested in narrative nonfiction when the plot and characters are immersed in a culture, lifestyle, discipline, or industry. She will also consider a travel or adventure memoir.
Amy has studied creative writing, journalism, and literature and holds a B.S. in magazine journalism. She worked in editorial and marketing roles in magazine publishing and corporate business before shifting her professional focus to her lifelong love of books. She leverages her background in both words and business to benefit her clients.
Rosie Jonker, Ann Rittenberg Literary Agency
As an Associate Agent at Ann Rittenberg Literary Agency, I've been building my own list while handling foreign rights and contracts for the agency.

In thrillers, I look for strongly written female leads who don't fall prey to cliche. I want genuinely spine-tingling, keep-you-up-all-night books with well-crafted plots. I love anything with a Southern Gothic flavor, and anything with a strong sense of place. In women's fiction, I look for nuanced portrayals of female friendship and family dynamics. I particularly want to see books about women whose stories haven't been told yet, including thoughtful treatments of characters with marginalized identities.
Finally, I'd love to see nonfiction that focuses on odd or obscure subcultures, or on untold stories from history. Recently, I sold Matt Kracht's THE FIELD GUIDE TO DUMB BIRDS OF NORTH AMERICA, based on the eponymous blog, to Chronicle.
Joanna MacKenzie, Nelson Literary Agency
I owe my love of books to the librarian of my childhood bookmobile, who, after I had worked my way through The Baby-Sitters Club and Sweet Valley High, lifted the velvet rope and let me in to the grown-up section, where I discovered V.C. Andrews. And to my father, who gifted me Cat's Cradle, Wuthering Heights, and One Hundred Years of Solitude for my 15th birthday. In 2002, I got my start in publishing at a Chicago-based literary agency and while there, I successfully placed numerous manuscripts that have gone on to become critically acclaimed, award-winning, and bestselling novels. I love working with authors who embrace the full publishing process (read: love revisions) and am committed to the stories my clients want to tell both with the words they put on paper, as well as with the careers they build.
As a Chicago-based agent, I am excited to join the Nelson Literary Agency team and to expand my list in both adult and YA. I'm looking for the epic read that, at its center, beats with a universal heart. In particular, I'm drawn to smart and timely women's fiction, as well as absorbing, character-driven mysteries and thrillers – both, ideally, with a little edge. I have a weird obsession with, what I call, "child in jeopardy lit" and can't get enough kick-ass mom heroines.
Originally from Poland, and by way of Canada, I'm all about narratives that deal with the themes of identity and the immigrant experience as well as those that delve into all aspects of the relationships that make us who we are – parents, siblings, best friends, and first love.
Kelli Martin, Wendy Sherman Associates
Kelli Martin began her book publishing career over twenty years ago. She started at Simon & Schuster and rose up the editorial ladder at HarperCollins, Harlequin, and Amazon Publishing. At Amazon Publishing, Kelli acquired and edited some of the house's highest selling, breakout authors and books in romance and commercial fiction; in addition, she served as a founding editor and public face of Montlake Romance as well as Senior Editor at Lake Union
Kelli is passionate about building the agency's romance program and is also excited to discover new talent and shape content in commercial women's fiction and book club fiction.
For Kelli, guiding writers, perfecting manuscripts and building a list of beloved books that satisfy publishing houses and readers are the loves of her life
Patricia Nelson, Marsal Lyon Agency
Patricia Nelson is a literary agent with Marsal Lyon Literary Agency, representing women's fiction, romance, and select literary fiction, as well as all genres of young adult and middle grade fiction.
Recent sales include books placed with HarperCollins, Bloomsbury, St. Martin's Press, and Simon & Schuster, among others. She holds master's degrees from the University of Texas at Austin and the University of Southern California and previously taught literature and writing at the college level.
Erin Niumata, Folio Literary Management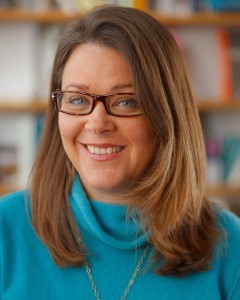 Erin Niumata has been in publishing for over twenty-four years. She started as an editorial assistant at Simon and Schuster in the Touchstone/Fireside division for several years; then moved over to Harper Collins as an editor, and then she went to Avalon Books as the Editorial Director.
Erin has edited many authors including Leon Uris, Stuart Woods, Erica Jong, Brenda Maddox, Lawrence Otis Graham, Joan Rivers, and more. She has represented NY Times Bestselling cowboy romance writer Carolyn Brown, pet expert Sandy Robins, Discovery Channel's Fast N Loud, North America and Cash Cab; TLC's – The Cake Boss and Extreme Couponing; Animal Planet's Too Cute, Finding Big Foot, River Monsters and Puppy Bowl; inspirational speaker Josh Shipp, graffiti artist/speed-painter/inspiration speaker Erik Wahl, momadvice.com founder Amy Clark, former gangster turned dog groomer James Guiliani, Skin care expert and co-founder of SoKo Glam Charlotte Cho, actress Angela Featherstone, Greenwich Girl founder Laura McKittrick and many more. She's worked on 28 NY Times Bestsellers.
Gina Panettieri, Talcott Notch Literary Services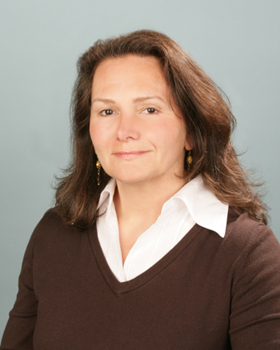 Being an agent is really all I can imagine doing. Books, and the amazing people who write them, have been the focus of my life for more than two decades. I remember packing to move my house and needing a separate small truck just for all the books, and I had given away countless volumes to the libraries for fundraisers already! But so many of them were treasured friends I couldn't bear to part with, no matter the effort required to maintain the relationship.
And this specific role I play, being given the chance to find and nurture new books, to work with some of the most creative and talented writers, scientists and psychologists, cooks and criminologists, experts from every field of study, makes what I do feel so different from work that my inbox feels like Santa's magical Christmas bag. It's always full, always overflowing, but brimming with the potential of something spectacular. All I've got to do is pull the little ribbon...
Those rare moments I'm not reading or editing or talking about reading or editing or arguing about contracts, sleeping on the train, or tweeting about industry news, I adore classic films and old-time radio shows.
Sharon Pelletier, Dystel, Goderich & Bourret Agency (DG&B)
Sharon Pelletier joined DG&B in 2013 after working for Europa Editions, Vantage Press, and Barnes & Noble. Born and raised in the suburbs of Detroit, Michigan, Sharon moved to New York in 2009 and now can't imagine ever living anywhere else. In addition to growing her own list, Sharon oversees digital projects and social media for the agency.
While her interests are broad, Sharon is especially seeking upmarket fiction, including unexpected suspense fiction; smart, complex women's fiction; and hearty, unforgettable book club fiction. On the nonfiction side Sharon is eager for compelling, fierce narrative nonfiction by journalists and experts, and emerging voices with a growing platform who can speak to pop culture, feminism, sports, social justice, and/or religion.
Sarah Phair, Trident Media Group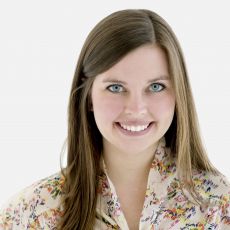 Sarah's love of books was the driving force that brought her to New York City to pursue an M.A. in Literature. After that, she decided that the best way to build a career in books was as a literary agent.
However, Sarah realized that she had to learn her craft and get broad-based experience if she was going to be in a position to excel. She sought out Trident, because she believed that it was the pre-eminent literary agency. Sarah began her career as an assistant, managing the business of two agents at Trident. She was then promoted to the position of Audio Agent. In that position, Sarah negotiated deals with audio publishers for Trident authors. Her next promotion was as a sales agent in Trident's unique Foreign Rights Department. In this position, Sarah contacted editors at publishers around the globe to offer the works of Trident authors and negotiate deals on their behalf.
Sarah wants to take her experience and drive and match that with "stories that use a fresh voice to explore different aspects of the female experience: emotionally complex, with insights, laughter, and sometimes tears." Sarah says that, "I am actively building a client list. I am looking for commercial and upmarket women's fiction: stories that are character driven, that make you think and feel."
Elaine Spencer, The Knight Agency
Elaine Spencer entered the publishing industry after realizing she didn't want to spend the rest of her life as an Economist. After studying Economics and Comparative Literature at The University of Georgia, she joined the TKA team in 2005 and assumed a variety of roles including submissions coordinator and sub rights manager before settling in her current position as VP of Operations and Associate Agen
Elaine keeps a focused client list as it is most important to her to be able to work closely with her clients through each step of the publishing process, from a manuscript's inception all the way through publication, promotion and beyond. She enjoys seeing her clients grow as authors, and one of her favorite parts of the job is working side by side with her clients to educate them not only about the process but also the business at large. Elaine is a member of RWA and AAR and is interested in a wide-variety of subgenres including but not limited to romance, women's fiction, young adult and middle grade material. She loves stories that include dogs, cooking, fashion, secret societies or clubs, southern flair, wit and humor, heart-tugging conclusions that will bring her to tears and smart sassy characters that stay with you long after the final pages.
Nikki Terpilowski, Holloway Literary
After receiving a B.A. in English, Nikki worked in the marketing communications field for several years as a writer and editor for civilian and government clients. Deciding she wanted to align her professional career with her lifelong passion for reading and writing, she interned at the Elaine English Agency based in Washington, DC, and then moved into literary management, representing a small group of women's fiction and romance writers, that has expanded to include a list of YA, literary, historical, southern, mystery and thriller authors. Nikki loves all types of fiction, but is particularly interested in finding fresh Southern voices and interesting historical fiction.
When she's not working or co-parenting her three sons, she enjoys traveling to the beach, mountains and all historical sites in between. She strives to maintain her physical and spiritual well-being with Zumba, Pilates, yoga and meditation. And in her downtime she reads for fun or binge-watches shows like Amazon's Patriot or AMC's Turn
Carly Watters, P.S. Literary Agency
Carly Watters began her publishing career in London at the Darley Anderson Literary, TV and Film Agency. She has a BA in English Literature from Queen's University and a MA in Publishing Studies from City University London. Since joining PSLA in 2010 Carly has had great success launching new authors domestically and abroad. Never without a book on hand she reads across categories which is reflected in the genres she represents at PSLA.
Representing debuts and bestsellers, Carly is drawn to: emotional, well-paced fiction with a great voice and characters that readers can get invested in, and platform-driven non-fiction. If you would like to send a query to Carly, please review our Submission Guidelines.
Carlisle Webber, Fuse Literary
Carlisle Webber refused to major in English in college because she didn't think there was anything fun to read on the required lists. No Stephen King? No R.L. Stine? No thanks! After college, she took her love of commercial, YA, and middle grade fiction to the University of Pittsburgh School of Information Sciences, where she earned a Master of Library and Information Sciences. She worked as a public librarian for years before deciding to move to the business side of publishing. She attended the Columbia Publishing Course, interned at Writers House, and worked at the Jane Rotrosen Agency in New York City.
She considers herself to be an editorial agent and holds a Professional Certificate in Editing from University of California, Berkeley. She belongs to the American Copy Editors Society and Bay Area Editors' Forum. When editing, she aims to make a book the best possible version of itself, shaping it in a way so it can best use its unique voice to appeal to a wide audience. Carlisle is looking for high-concept commercial fiction in middle grade, young adult, and adult. If your book is fresh and exciting, tackles difficult topics, reads like a Shonda Rhimes show, or makes readers stay up late turning pages, she's the agent for you.
Diverse authors are encouraged to submit their fiction. Within the genres she represents, Carlisle is especially interested in stories by and about people of color; with both visible and invisible disabilities and illnesses; who are economically disadvantaged; who are gay, lesbian, bisexual, transgender, or queer; or who are members of religious minorities. Take a look at her manuscript wish list. But if you don't write exactly what's on her list, don't worry! She's happy to look at any work that falls into the categories she represents.
Elizabeth Winick Rubinstein, McIntosh and Otis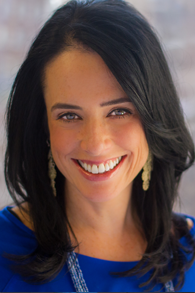 President and senior agent at McIntosh & Otis, Elizabeth has degrees from New York University and Manhattan School of Music. She began her book publishing career in subsidiary rights and then took on the responsibilities of acquisitions editor at a major audio publishing imprint. Initially, she joined McIntosh & Otis to manage all subsidiary rights but began working as an agent shortly thereafter.
Her primary interests include literary fiction, women's fiction, historical fiction, romance, mystery/suspense, and memoir, along with narrative non-fiction, history and current affairs. Elizabeth represents numerous New York Times bestsellers, and both Agatha and Edgar Award winners and nominees.